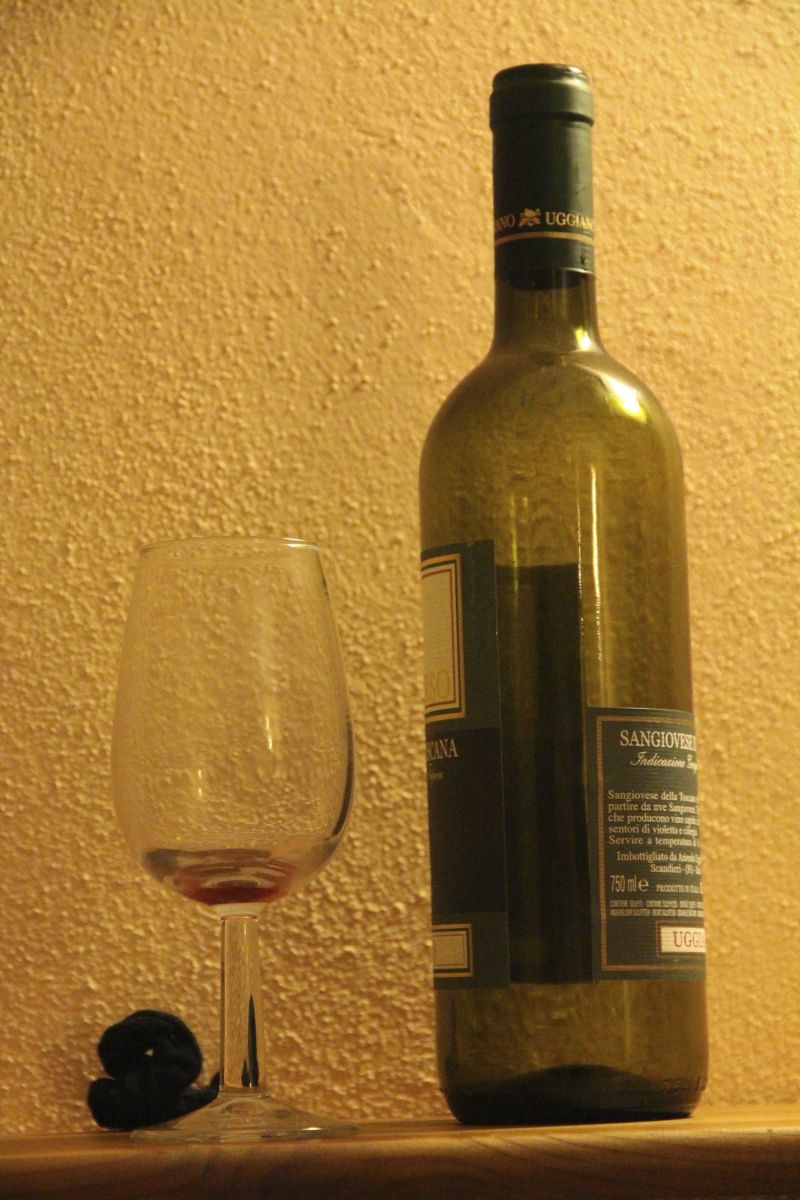 There are days when everything seems to go wrong. The hard hotel bed keeps you up all night. You get a flat tire trying to avoid the crazy Italian driver zipping up the windy Mountain road. The internet is so slow you can't get anything done and no one understands what you are trying to say. On these days I wonder if Jeremy and I are crazy for attempting this. And then I look out my window and I wonder if everyone else is crazy for not attempting this. It is for certain that this process is taking a lot of patience and stamina.  Jeremy has of late described me as a veritable rollercoaster. One day I'm excited then next rolling in despair. We are learning slowly to laugh at it all. The locals certainly think we are funny. The last week or so Jeremy and I have tried to pull together all those necessary things that we usually take for granted. To get an idea of what this looked like consider the nitty gritty details of moving to a new home, any kind of new home. You have to set up utilities including garbage, water, electricity, phone, and internet.  You also need to get mail.  Now imagine doing it in another language that you are not fluent in. Imagine that your property is very remote and not currently on a mail route or hooked up to city water supply.  You need to purchase a car to get around in and furniture for your home.  Our house has nothing in it. No counters or cabinets in the kitchen, no beds or drawers in the bed rooms, and certainly no furniture in the living room. There aren't even any light fixtures.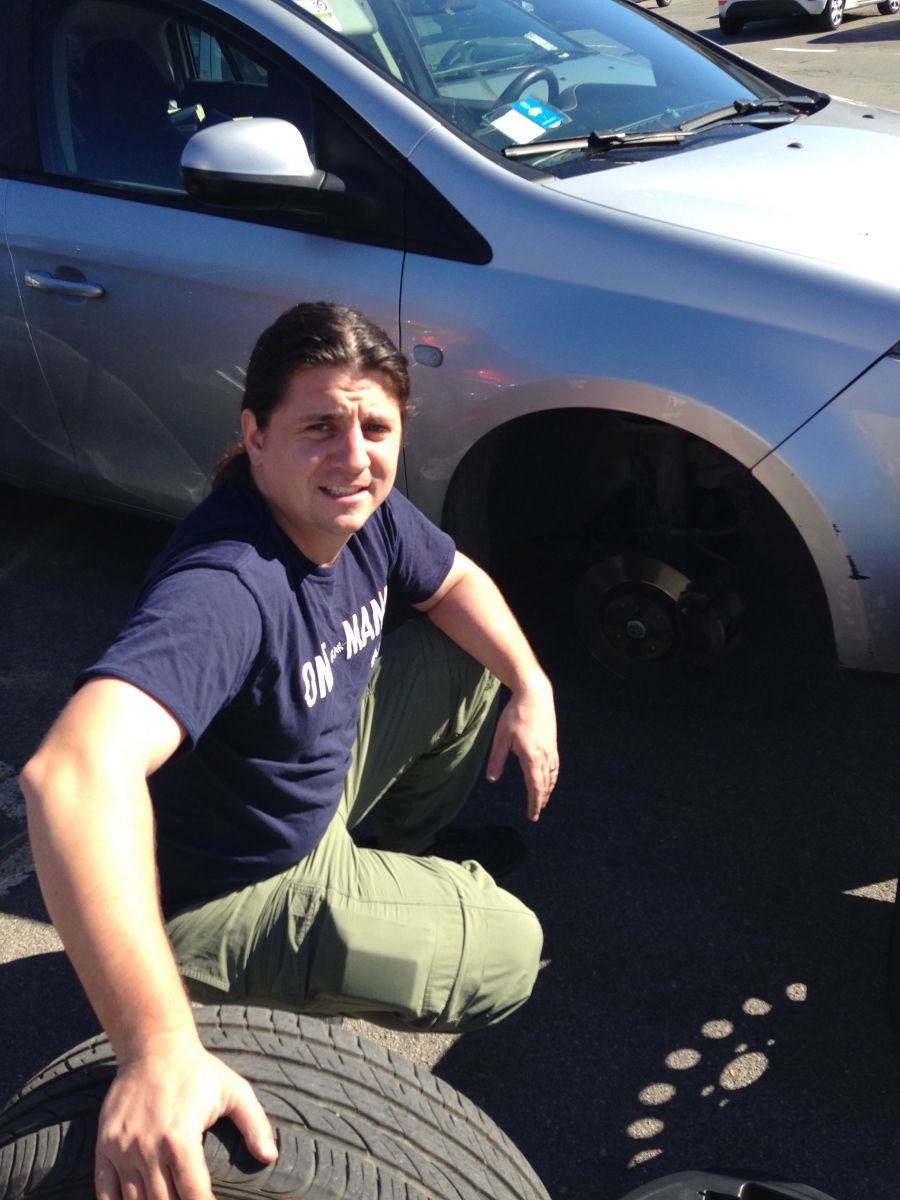 To begin we decided to head first to Milan. We knew the language barrier would make things challenging and having Marco with us would make our initial attempt at setting up shop easier. That and we just like hanging out with Marco and Laura. We thought we would start with getting a car.  That way we could drive to our new home and be able to get around while searching for the right furniture, light fixtures, flooring etc. We had decided to try to find a Fiat Panda. We had them as rental cars several times while visiting Italy and found them reliable and comfortable.  They are also very fuel efficient, affordable, and come with a 4 wheel drive option that we knew we might need out at our new rustic location. After days of internet surfing we had managed to find a couple of dealerships that had what we were looking for. We only made it as far as number 2 though.  At the second dealership we thought we had found our perfect vehicle. We climbed around and in it, looked at the engine, kicked the tires, test drove it and discussed price and then . . . we were told Americans probably can't buy cars in Italy. If we even can, it is probably only with possession of a Permesso di Soggiorno.  This wonderful document we decided to forego this time around due to complications with our cat and the incredibly unhelpful nature of the honorary consulate in Portland, Oregon.  So we found a long term car rental and placed that task on the in the near future list.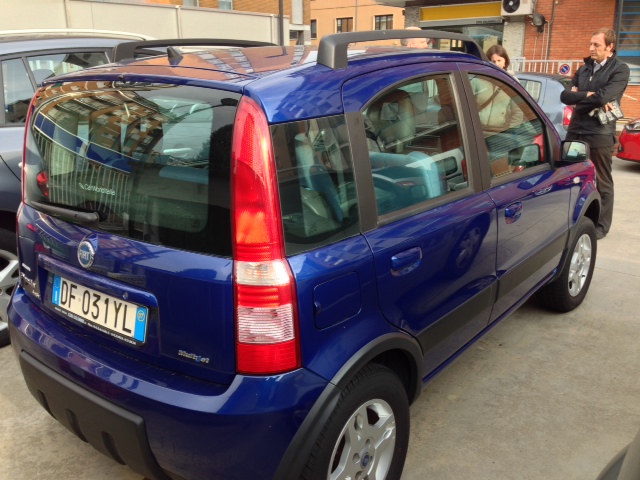 While we were in Milan Marco took us to several large furniture stores including IKEA.  It would be silly to purchase in Milan since our house was in a different province, but it was good to see what could be found in Italy and formulate some ideas of what we wanted.  We were initially dismayed as most displays were filled with all the faux structures we hoped to have left behind and most of all of it was very modern in appearance.  Not the kind of thing that would look right in an old Tuscan farmhouse, but as we discussed what we liked and disliked Marco was able to find us places that carried more like what we were looking for.  However, it wasn't until we were in the village closest to our house that we found a place that carried what we really wanted. At the showroom of 2 local carpenters we found several fully set up rustic kitchens along with some other stand alone furniture. Each piece was handcrafted by them in a wood shop down the road.  An awkward conversation via the young English speaking daughter of one of the carpenters got us an appointment for them to come to the house to take measurements and advise us on what is possible. We are really excited to custom build our kitchen.