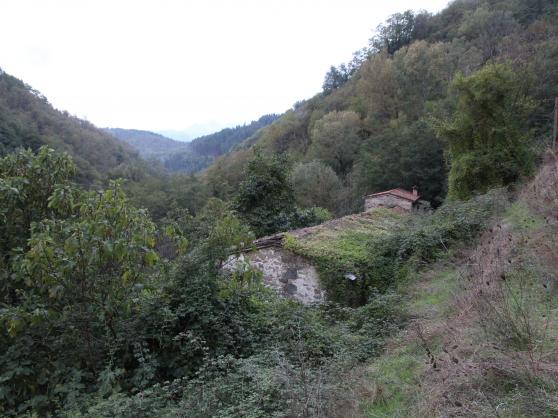 Malvernato, Tuscany, Italy
Our house is in a valley named Malvernato. The land includes a terraced hillside all the way down to a creek that flows year round. Across the creek is our only neighbor, a family that we've been told has lived in this area for generations.
In this picture, the nearer of the structures is the old barn, the farther structure is the house in which we'll live for now. In time we hope to fix up both houses in a rustic Tuscan style.